Tenders, Contracts and Expressions of Interest
When the City of Salisbury has any public tenders, requests for proposals or similar documents, they can be accessed by visiting the Tenders SA website.
Tenders are required to be lodged by the due date and closing time. Late or non-conforming tenders may not be considered so please take note of the conditions of tendering. View the Suppliers Tendering Guide.
There are currently no open tenders
Contractor WHS Induction
Complete a contractor WHS induction here
Or use the QR code below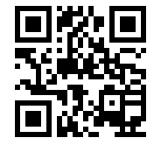 Related Information